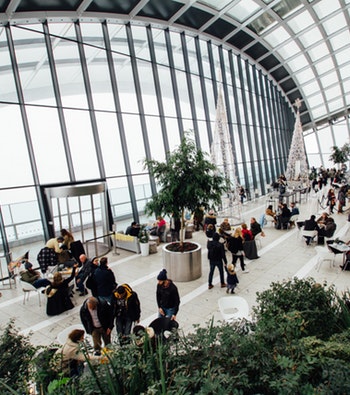 Wright Way Productions is a leader in the trade show industry. Our seasoned staff has well over 40 years of experience in the trade show and shopping center industry. We would love to give your company the opportunity to show off!
Why be involved in a Tradeshow ?
Demonstrate, sample, and sell products and services to tens of thousands of consumers over a three day time period.
Develop qualified sales leads and databases
Introduce new products and services
Increase brand recognition
Increase traffic to store location
Strengthen position in your local market
Buyers tend to do business with people they know and trust. Give your community the opportunity to meet and greet your company.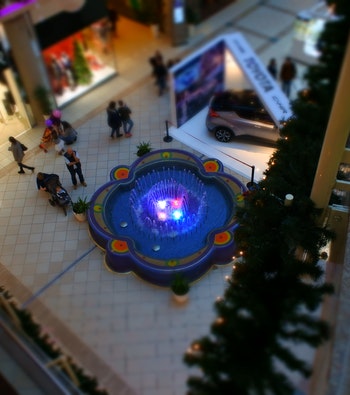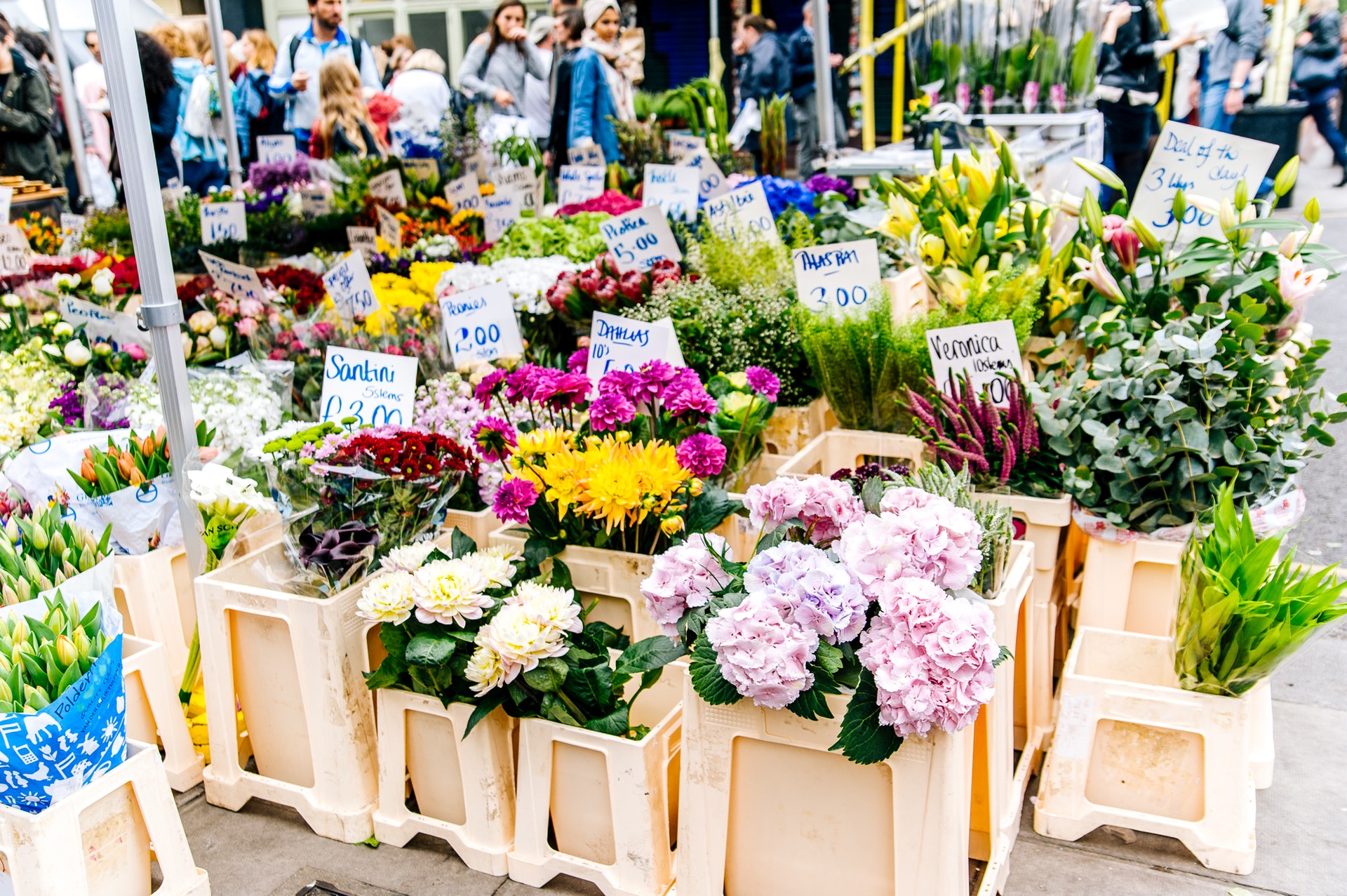 Join thousands of companies in finding out what trade shows can do to increase your sales leads.
Home and Garden Show – Focuses on residential home owners by offering the newest and latest in home improvement trends.
Women and Kids Show – Geared towards professional women and mothers in your market area with services ranging from career opportunities, financial services, women and kids health care, enrichment programs for children, continuing education and luxury products for women.
Home and Lifestyle Show – Targets homeowners in your market area showcasing the latest in home improvement trends as well as lifestyle products to make life easier.
Christmas Markets – targets gift ideas, catering, bakeries, floral arrangements and other needs required to get your home and family ready for the holiday season.
MALL

CITY, STATE

EVENT

DATE

Mall in Columbia
Columbia, MD
Spring Home & Garden Show
Feb 25-27, 2022
Cherry Hill Mall
Cherry Hill, NJ
Spring Home & Garden Show
Mar 4-6, 2022
Spotsylvania Towne Center
Fredericksburg, VA
Spring Home & Garden Show
Alpharetta, GA
Spring Home & Garden Show
April 8-10, 2022
Independence Mall
Wilmington, NC
Spring Home & Garden Show
April 22-24, 2022
Mall in Columbia
Columbia, MD
Women & Kids Show
Towson Towne Center
Towson, MD
Spring Home & Garden Show
May 20-22, 2022
Riverchase Galleria
Hoover, AL
Women & Kids Show
July 29-31, 2022

Spotsylvania Towne Center

Fredericksburg, VA

Women & Kids Show

TAX FREE WEEKEND

Aug 6 & 7, 2022

Cherry Hill Mall
Cherry Hill, NJ
Women & Kids Show

Aug 12-14, 2022

North Point Mall
Alpharetta, GA

Women & Kids Show

Aug 26-28, 2022
South Park Mall
Strongsville, OH
Fall Home & Lifestyle Show
Mall in Columbia
Columbia, MD

Fall Home & Lifestyle Show

Sep 16-18, 2022
Cherry Hill Mall
Cherry Hill, NJ
Fall Home & Lifestyle Show
Towson Towne Center
Towson, MD

Fall Home & Lifestyle Show

Riverchase Galleria
Hoover, AL
Fall Home & Lifestyle Show

Oct 21-23, 2022

South Park Mall
Strongsville, OH
Christmas Market

Nov 5 & 6, 2022

Cherry Hill Mall
Cherry Hill, NJ
Christmas Market
Nov 11-13, 2022
Independence Mall
Wilmington, NC
Christmas Market
Nov 18-20, 2022
Riverchase Galleria
Hoover, AL
Nov 18-20, 2022
Towson Town Center
Towson, MD

Christmas Market

Dec 2-4, 2022
Spotsylvania Towne Center
Fredericksburg, VA
Christmas Market
Dec 10 & 11, 2022
North Point Mall
Alpharetta, GA
Christmas Market
Dec 16-18, 2022
 
 
 
 
 
 
 
 
 
 
 
 
 
 
 
 
 
 
 
 
MALL

CITY, STATE

EVENT

DATE

Mall in Columbia
Columbia, MD
Spring Home & Garden Show
Feb 25-27, 2022
Cherry Hill Mall
Cherry Hill, NJ
Spring Home & Garden Show
Mar 4-6, 2022

Spotsylvania Towne Center

Fredericksburg, VA

Spring Home & Garden Show

Alpharetta, GA

Spring Home & Garden Show

April 8-10, 2022

Independence Mall

Wilmington, NC

Spring Home & Garden Show

Mall in Columbia
Columbia, MD
Women & Kids Show
Towson Towne Center
Towson, MD
Spring Home & Garden Show
May 20-22, 2022
Riverchase Galleria
Hoover, AL
 Women & Kids Show
July 29-31, 2022
Spotsylvania Towne Center
Fredericksburg, VA

Women & Kids Show

TAX FREE WEEKEND

Aug 6 & 7, 2022

Cherry Hill Mall
Cherry Hill, NJ
Fall Home & Lifestyle Show

Aug 12-14, 2022

North Point Mall
Alpharetta, GA

Women & Kids Show

Aug 26-28, 2022
South Park Mall
Strongsville, OH
Fall Home & Lifestyle Show
Mall in Columbia
Columbia, MD

 Fall Home & Lifestyle Show

Sep 16-18, 2022
Cherry Hill Center
Cherry Hill, NJ
 Fall Home & Lifestyle Show

Towson Town Center

Towson, MD

 Fall Home & Lifestyle Show

Riverchase Galleria
Hoover, AL
Fall Home & Lifestyle Show

Oct 21-23, 2022

South Park Mall
Strongsville, OH
Christmas Market

Nov 5 & 6, 2022

Cherry Hill Center
Cherry Hill, NJ
Christmas Market
Nov 11-13, 2022
Independence Mall
Wilmington, NC
Christmas Market
Nov 18-20, 2022
Riverchase Galleria
Hoover, AL
Nov 18-20, 2022
Towson Town Center
Towson, MD

Christmas Market

Dec 2-4, 2022
Spotsylvania Towne Center
Fredericksburg, VA
Christmas Market
Dec 10 & 11, 2022
North Point Mall
Alpharetta, GA
Christmas Market
Dec 16-18, 2022
 
 
 
 
 
 
 
 
 
 
 
 
 
 
 
 
 
 
 
 
Wright-Way Productions
Cumming, GA 30028
Phone: 877-315-SHOW
Fax: 770-844-8207